Carmen Riera
Director SDI Consuting & COO, Runrun.es., Venezuela
Carmen is Managing Partner at SDI Consuting in Caracas, a firm specialised in transformation and Media creation. She is also COO at Runrun.es. and consultant in Visual Journalism. She has worked as Head of the Visual Journalism and Graphics Department of the integrated newsroom at Cadena Capriles Media Group in Caracas. In there, she was responsible for the areas of infographics, Video and Archives of the group's three brands. She's a graduate in Social Communication, from the Central University of Venezuela and a Specialist in Project management, development and planning at the University of Monteávila. She is the creator of Venezuela's Information Design Seminar in 2007 and coordinated all its editions. She has participated as a speaker in numerous events such as "The Best of Visual Journalism" ÑH2012, III, the 5th Protecmedia Congress for Newspapers in LATAM , Digital Media LATAM 2014, or "The newsroom 2015: Trends for the Multimedia Business (SIP)". Aditionally she has been a member of the Jury for the SND Awards.

Ismael Nafría
Journalist in Residence at Knight Center for Journalism in the Americas at University of Texas at Austin, USA
Ismael Nafría is an independent journalist, writer, editor, consultant and speaker specialized in digital media. He is journalist in residence at The Knight Center for Journalism in the Americas at University of Texas at Austin (2016-17) and is writing his fourth book (about The New York Times).
He has been the Digital Innovation Director (2011-2016), the Editor of VangData (the data journalism section at LaVanguardia.com, and the Online Content Editor at Grupo Godó (2008-2011). He was deputy editor at Prisacom, the Internet company of Grupo PRISA (2005-2008) and editor of ParaSaber.com (2007 to 2008) He is the author of three books: "Internet es útil"​ (Plataforma Editorial, 2008), "Web 2.0. El usuario, el nuevo rey de Internet"​ (Gestión 2000, 2007) and "Sr. Director. Les millors cartes dels lectors de La Vanguardia"​ (Ara Llibres, 2004). Adjunct Professor of Online Journalism Projects at UIC.He was the author of the weekly Internet column "La Crónica" ("The Net Chronicles") at La Vanguardia.es from 1999 to 2005. Additionaly, he collaborates with the INNOVATION International Media Consulting Group as a media consultant. He has been a specialist commentator on the Internet for the radio station Catalunya Informació. HE has been Editor-in-chief at La Vanguardia Digital. He has also been a writer for the Europa Press news agency and a writer and speaker for Radio Barcelona. Winner of a Fulbright Foundation scholarship, he holds a degree in Journalism (Universitat Autònoma de Barcelona) and two postgraduate diplomas, in Economics and Business Management for Professionals and Advanced Studies in Publishing. He has participated as a senior fellow at "The Business of Online Journalism" seminar organized by The Western Knight Center in Los Angeles (April 2004).

Rodrigo Fino
President & Founder, GM Latinoamérica, Argentina
Rodrigo leads García Media® Latinoamérica's projects in LATAM. He conceptualises and implements the guidelines of each new design and re-design. He developped the 97 projets currently the company currently runs from its Buenos Aires offices. Before joining, García Media® and founding its LATAM office, he worked in advertising and marketing. He founded his first design and advertising studio at the age of 20.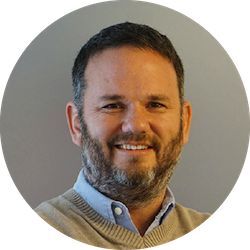 Guido Coulasso Moore
Director & Founder, Iconosur.com, Argentina
Digital Creative Director, Consultant and Producer, with broad experience in creating digital editorial products aiming at creating large audiences in LATAM. Guido was one of the founders of Grupo Clarín Digital Unit in Argentina back in 1994. He actively participated to the development of Clarin.com, its vertical and classifieds online portals. Since 2004, he works in the region for media companies and brands such as Fox Sports Latam, Clarín, TN y Canal 13 de Argentina, El Comercio de Perú, El Debate de México, El Universo de Ecuador, Canal 13 de Chile, Intel, Philip Morris y Coca Cola.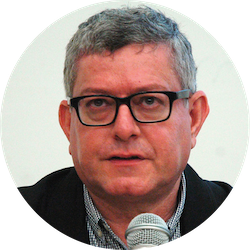 Caio Tulio Costa
Partner, Torabit Technology, Brazil
Caio Túlio is an Internet pioneer in Brazil, a digital media expert, a journalist and journalism professor and a PhD. in Communications from the University of São Paulo. A professor at the School of Propaganda and Marketing of São Paulo, Costa was a visiting researcher at the Postgraduate School of Journalism at Columbia University, in New York, in the fall of 2013.
Costa is also a member of Torabit Tecnología, a digital intelligence and data monitoring company, and a member of the boards of the Transparencia Brasil, the Pesquisa FAPESP Magazine and the Journalism Journal of the ESPM / Columbia.
He was Editor, Editor-in-Chief, Correspondent in Paris (France) and Creator of Folha magazine (published in conjunction with the newspaper) at the Brazilian newspaper Folha de S. Paulo. He was also elected to be the first ombudsman of the Brazilian press. In the same communication group, Costa was one of the founders in 1996 of Universo Online, the UOL, the first major portal and Internet provider in Latin America, of which he was general manager for the first seven years.
In 2006, he assumed the presidency of Internet Group, Brasil Telecom's Internet branch, a large Brazilian telecommunications company, which brings together Internet portals and providers iG, iBest and BrTurbo. In 2009, he advised Oi (Brazilian telecommunications company) on the strategy for the digital convergent media platform. He is the author of several books on communications and history.
Gabriel is the Founding Editor and Editorial Director of CNET in Spanish. With more than twenty years of a journalism career, he has launched editorial projects in the US, Mexico, Greece, El Salvador and the United Arab Emirates, among other countries. He also worked for the Spanish edition of 'The Wall Street Journal' and founded the newspaper chain 'Rumbo' in Texas. He is married, with two children, and lives in Palo Alto, California.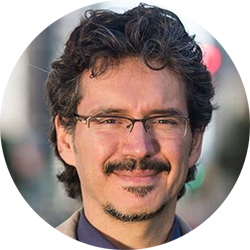 Gabriel Sama
Editor-in-Chief, CNET in Spanish, Mexico
Gabriel Sama is the Editor-in-Chief of CNET in Spanish, a technology site based in San Francisco, California. Gabriel has 20+ years of experience in the publishing industry and is an expert in launching new projects on all platforms. Gabriel has launched newspapers, magazines and websites as Editorial Director in Mexico and the United States for companies such as Editorial Televisa, Recoletos, and CBS Interactive. Among those projects are the magazine Quo (Mexico, 1997), the newspaper chain Rumbo (San Antonio, Texas, 2004), and CNET in Spanish (San Francisco, California, 2013). He has also been an Editorial Consultant for projects in Mexico, El Salvador, Brazil, Colombia, Venezuela, Chile, Dubai, Greece, and Russia.
Gabriel graduated from Communications at the Universidad Iberoamericana in Mexico and holds a Master's degree in Journalism from Columbia University in New York, where he graduated with honors in 2000. He was also awarded with the prestigious Knight scholarship from Stanford University in 2010. Gabriel lives with his wife and children in Palo Alto, California.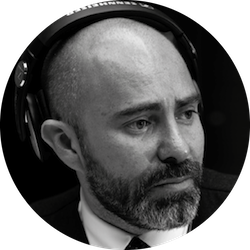 Diego Carvajal
VP, Product, Univision Communications, USA
Digital communication's expert with vast experience in designing, structuring and leading digital content and operations teams with a proven track record in strategic redefinitions that resulted in tangible audience and income growth at 2 of LATAM´s most influential media powerhouses and one digital Marketing pioneer for Spanish speakers. In the media industry, he led the convergence and product development processes and management of the Digital Content and Operations (Tech, PD & UX) teams behind Grupo Santo Domingo's Information properties (El Espectador, Caracol TV, Blu Radio, Gol Caracol, CineColombia, Cromos, Shock...) Previously, he also played a key role in the consolidation of El Tiempo Casa Editorial as a regional digital reference in terms of innovative digital experiences (El Tiempo, Portafolio, CityTV...) He is also Chairman of the Board at IAB Colombia, Coordinator of the Digital Committee of the Colombian Publishers Association (ANDIARIOS) & member of ASOMEDIOS Digital Council.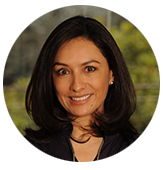 Olga Britto
CEO, Interactive Advertising Bureau- IAB, Colombia
For 9 years, she has been the CEO of the Interactive Advertising Bureau - IAB Colombia, an international organization that promotes the development of the Digital Marketing and Advertising industry. As director of this organization, she has managed to significantly increase the number of associated companies and has carried out different academic and research activities to promote the evolution of the industry. She has supported the creation of Marketing and Digital Advertising certifications with some of the best universities in the country (CESA, Jorge Tadeo Lozano, EAFIT, ICESI, University of Caldas, among others).For 10 years, she served as Executive Director for Colombia of the Effie Awards, one of the most important awards in the advertising industry with 45 years of effective advertising promotion. Olga has worked for important companies such as Banco Davivienda, McCann-Erickson, El Espectador and ANDA (National Advertisers Association) in her 24 years of work experience.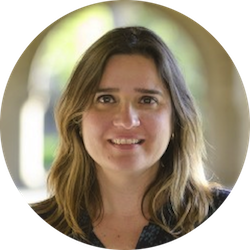 Adriana García
Co-founder and Creative Director, Orbitalab, Brazil.
Adriana is a high-caliber journalist, transformed into a promoter of innovation in the media industry. Adriana's goal is to promote innovation, creativity and entrepreneurial spirit within the media and she does it through Design Thinking.
She was born in Uruguay, grew up in Brazil and began his career as a journalist in 1993 with an internship in the publishing group Abril, working in the magazines VejaSP and Exame. In 1997, she was the winner of Abril Jornalismo.
In 1999, Adriana created the Reuters online news service in Portuguese. Three years later she was appointed director of this service in São Paulo, coordinating national coverage in Brazil. In 2006, she moved to Washington D.C., and worked as a Reuters correspondent on Latin American Affairs, covering news in Spanish, Portuguese and English.
In 2013, she won a Knight Scholarship from Stanford University and studied at the Hasso Plattner Design Institute. She met a number of start-ups and innovators in Palo Alto and co-founded OrbitalLAB, a digital innovation laboratory in Brazil, which works on the application of Design Thinking for the transformation of digital businesses and publishing operations.
Between 2015 and 2016, Adriana served as Communication Director of the Organizing Committee of the Rio 2016 Olympic and Paralympic Games.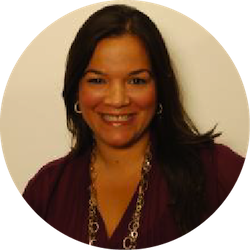 Selymar Colón
Managing Editor & Senior Director of Digital, Univision, USA
Selymar Colón is a digital and TV producer and journalist for Univision News. Recently promoted to deputy managing editor and senior director of digital news, Colón has been with Univision since 2006 working across various news and digital roles. She rose up the ranks as producer for Univision's Sunday public affairs show, Al Punto, hosted by Jorge Ramos, renowned journalist and co-anchor of Univision's award-winning evening news program "Noticiero Univision." A digital pioneer, she championed the use of social media in the newsroom early on among producers and journalists, which then led her to be promoted to a newly-created position of director of digital integration. In this role she was charged with creating a team of multimedia producers to produce digital only videos liaising with the digital and broadcast newsroom.
Colón's efforts contributed to Univision News winning awards including the 2015 King of Spain International Journalism Award for Niños de la Frontera" (Children of the Border), its online in-depth coverage of the Humanitarian Crisis that played out at the U.S.-Mexican border. She was also part of the team that won the King of Spain award and the Latin Social TV award for the TV news special "El Gran Encuentro" (Meet the Candidates).
Colón has field produced special coverage from the Haiti earthquake and FIFA World Cup in 2010 to President Barack Obama's second inauguration. She also produced Maria Elena Salinas' interview with President Obama in 2012 during his reelection campaign; one of the first interviews of the first Hispanic Supreme court Justice Sonia Sotomayor with Jorge Ramos; and the digital special "The Hispanics of the President" in 2015. In addition, Colón produced the Spanish-language network exclusive interview with Hillary Clinton in 2015, which was livestreamed making Univision News the first to Periscope an interview with a presidential candidate.
Named a 40 under 40 : Latinos in American Politics by the Huffington Post, Colón holds an M.S. in Investigative Journalism from Florida International University and a B.A. in Communications and Business from Lynn University.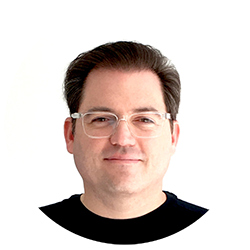 Nicolás Pérez
New Media Adviser andContent Marketing Consultant, Ecuador
Nicolás has more than fifteen years of experience in developing new media. For a decade he led the digital strategy of El Universo de Ecuador media group. Today he advises media companies in digital development and strategy for their audiences.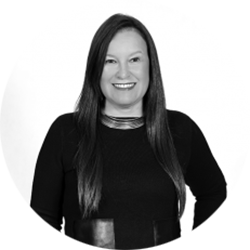 Ana Busch
Partner-director of Intelligence, Research and Insights at FSB Comunicação, Brazil
Partner-director of Intelligence, Research and Insights at FSB Comunicação, the largest corporate communication agency in Brazil and Latin America. Ana Busch is in charge of strategic content production for more than a 100 clients, from federal ministries to B2C companies. She has also been Advertising and Digital Director.
As part of the company's compliance committee, she developed and implemented a special integrity program for communication companies as well as a new methodology for internal communication for compliance. She is also a member of the Brazilian Compliance, Risk and Audit Association.
For 13 years, she has been Folha de S.Paulo's Digital Media Director, the largest and most influential Newspaper in Brazil. She has been responsible for the strategic management of the Group's business on the Internet, and for the management of projects in the areas of development of technology, content for websites, and mobile devices, including commercial guidelines.
Ana Busch was responsible, in 1999, for the planning, hiring of staff, launching and publication of Folha Online, the first real-time newspaper in Portuguese language, which she ran for 11 years. During this period, she was the Head of the Editorial Department and of the website's Commercial Team.
She is an Architecture and Journalism graduate from the University of São Paulo.