Retention lessons for digital subscriptions
Retention lessons for digital subscriptions
Join the Conversation!
Retention lessons for digital subscriptions

>Webinar with Cecilia Campbell and Nick Tjaardstra<

Wednesday, 19 September @ 15:00 CET
WAN-IFRA just published a report, "Engaged Readers Don't Churn – Retention Lessons for Digital Subscriptions", that will help guide publishers seeking best-in-class ideas, strategies, and case studies for retaining long-term digital subscribers.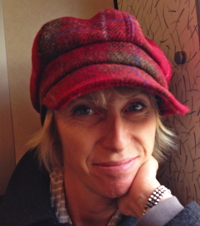 Cecilia Campbell, Executive Programmes Editor for WAN-IFRA who has been following the development of digital reader revenue for the past 10 years, authored the report. She spoke with dozens of publishers about their reader revenue business over the past years, but specifically about their retention strategies.
She will be joined by Nick Tjaardstra, Director of Global Advisory who also is responsible for WAN-IFRA's executive programmes focused on reader revenue, to talk about the findings of the report.
Join our webinar to get valuable insights that will help you make the most of the growing opportunity for a sustainable customer revenue business.