North American Digital Media Awards 2019
THE ONLY TRULY GLOBAL DIGITAL MEDIA AWARD COMPETITION!
DISCOVER THIS YEAR'S WINNERS!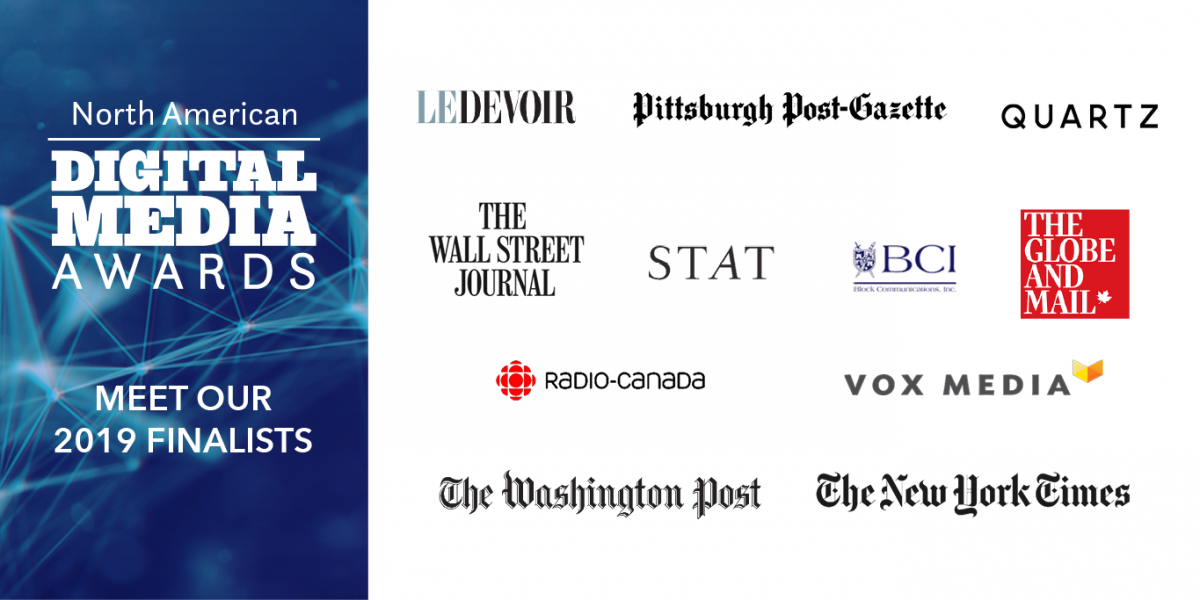 WAN-IFRA's North American Digital Media Awards recognize news publishers who have adopted innovative digital media and mobile strategies to successfully respond to today's major shifts in news and information consumption.
The winners of this edition will enter the annual WAN-IFRA World Digital Media Awards competition against the winners of our Digital Media Awards competitions in Africa, Asia, South Asia, Europe, Middle East and Latin America. The World Awards will be announced during WAN-IFRA's 2020 World News Media Congress.
---
"These awards mean a great deal to us. It is an important benchmark vis-à-vis our competition. Our focus is on innovation, so we really value comparisons with other publishers, and evaluation by industry experts is an important validation of our strategy."
Die Welt, Axel Springer, Germany
"Being nominated for a Digital Media Award is a great tribute to the work that we do. And to win – in a field of such talented nominees from across the World – is an honour. Awards are an important way for any team to get recognition for their efforts from industry peers, colleagues and senior bosses. These awards are a useful opportunity to connect face to face with journalists, publishers and producers from across Europe."
BBC, United Kingdom
---
Time to take on the world's digital news media elite!
<

-
Check out our 2018 winners here!

Categories
The competition is open to any project published or being held between May 2018 and April 2019. Check out our rules and guidelines!