Sponsors | Publish Asia 2018
WAN-IFRA would like to thank the following partners for supporting Publish Asia 2018, Bali.
Platinum sponsor

https://www.facebook.com/facebookmedia
Breakfast session and branding sponsor
The Google News Initiative is our effort to work with the news industry to help journalism thrive in the digital age.
https://newsinitiative.withgoogle.com/
Breakfast session sponsor

CCI develops multichannel publishing platforms for media corporations all over the world. We help our customers create engaging content, reach new audiences, and optimize their business strategies.
Our new cutting-edge digital publishing platform, CUE, is designed for the digital-first newsroom and a constantly changing media environment. CUE offers countless ways of bringing innovation to content production and a whole new perspective on newsroom optimization.
ccieurope.com | cuecontentstore.com
Logo sponsor

Protecmedia is an international software engineering and Consulting Services Company with more than 500 clients in 26 countries that develops applications and services covering all areas of publishing companies: Advertising, Multimedia & Multichannel Newsroom, Circulation, Subscriptions and Audience Management.
Protecmedia has a team of 165 highly specialised and motivated professionals who are in constant contact with the day-to-day reality of the industry and its customers count on it as a business partner rather than a mere supplier.
Logo sponsor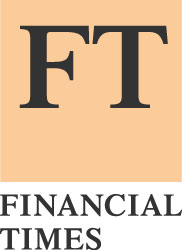 The Financial Times is one of the world's leading business news organisations, providing a broad range of information, news and services for the global business community. It is recognised internationally for its authority, integrity and accuracy. In 2016 the FT passed a significant milestone in its digital transformation as digital revenues overtook print revenues for the first time. As of March 2017, the FT has a combined paid print and digital circulation of 845,000 and makes 60% of revenues from its journalism.

Logo sponsor

We curate and license the finest journalism from The New York Times and other trusted sources to publishers and other organizations around the world, providing cross-platform content packages to help your audiences make sense of the day's news and trends.
Dinner reception sponsor

Dow Jones brings together world-leading data, media, membership and intelligence solutions to power the most ambitious companies and professionals.
Harnessing innovation, we deliver what companies and professionals need to tackle the business challenges that define their futures. This is done by adopting a customer-centric, membership model.
https://www.wsj.com | https://www.dowjones.com
Opening conference video sponsor

Since 1850, we have experimented, invented, and created content and news solutions to become the world's leading international news agency. Always at the forefront of real-time breaking news and high-impact global multimedia content, we are constantly innovating our products and services to meet your business needs.
Whether we are serving broadcasters or publishers, Reuters provides award-winning coverage of the day's most important topics, including: business, finance, politics, sports, entertainment, technology, health, environment, and much more, in 16 languages with speed, impartiality and insight.
Session sponsor and exhibitor

A global data company that helps clients collect, process, visualize and understand the increasingly complex data that impact their business to help them make faster and more informed business decisions.
Our media divison, SynoScore, helps advertising and media companies be more successful in the new digital economy.
We provide clients with a unique fusion of opinion and behaviour data that enables a better understanding of consumers. We build audience insights from our own advanced metering solutions and consumer panels, as well as integration with partners and data providers.
Clients include a range of leading media houses, media agencies, advertisers and ad-tech firms using our data solutions for audience insights.
Logo sponsor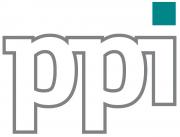 ppi Media is a German software company headquartered in Hamburg and Kiel with another branch office in
Chicago. We have been a leading producer of solutions for automated newspaper production, which are
being used around the world, for more than 30 years. These solutions help make production more efficient,
secure and resource-friendly, and are well suited to large media corporations as well as magazine and
corporate publishers. In addition to that, we support the digital transformation of publishers and media
companies with innovative new product features, whilst also regularly developing new revenue models for
the media industry.
Logo sponsor